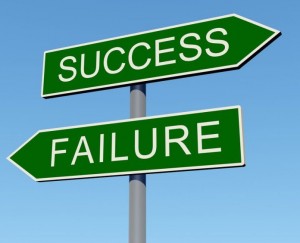 If you haven't heard the sayings "you are what you think you are", and "your reality is based solely on your thoughts and your actions", then now you have. The reason I brought up those two things is this.
Do you think rich people think differently about money than everyone else?
Do you think what we hear, see, and feel about money affect our ability to find multiple ways of getting money?
The answer is to that is a big fat yes!
Most of you have read at least one book or article some multi-millionaire has written in the past. The one thing that they all have in common is how they THINK about money. Even those that don't come from money have a different perception of money and what it means to them. They have realized that the way you THINK about money is key factor that will determine how much you will allow yourself to get.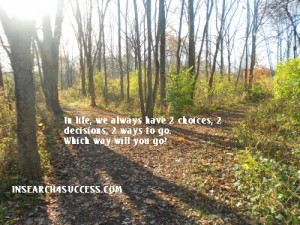 Think about this….
If your perception of money is always negative, then how much money do you think will be flowing into your life? Probably not much at all right, but the key is this…
WHAT YOU THINK ABOUT MONEY, AFFECTS YOUR ABILITY TO GET MONEY…. PERIOD!
Some of you may be thinking "oh here we go with that thought and law of attraction stuff". Well let's put it this way. If you're down and depressed all of the time, how much motivation will you have to work towards a goal? How much effort will you put into something when you motivational level is at zero?
NONE!
So, the overall assumption that the thought stuff is crap is a bunch of crap in itself. The fact of the matter is this, if you're thinking down all the time, how do you expect to up your financial status? Now the first and most important thing is coming to terms with this fact. If you're negative as heck, especially about financial stuff, then it's time to switch roles and learn how to become more positive. Positivity promotes energy, which transmutes into ACTION.
You're first step at making more money is to learn how to become more positive. Now I could write 100 blogs on this topic, and make this one an entire book explaining how to do it. But, the reality of the matter is this; no one can tell you HOW to change except yourself. Your perception about money can ONLY change if you want it to change. So if you do, pick up some books, audio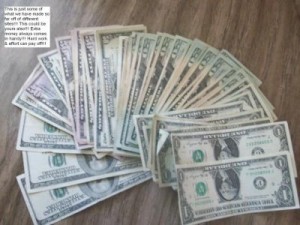 books, videos, pictures, etc and get on the journey to a new you, that's just your first step.
Now do things around us affect the way we see and feel about money? Heck yeah it does!
When you're constantly going through bills and getting calls from debt collectors, and you turn on the television and see these reality shows about people spending millions on crap, what do you think that does to our thoughts?
Music artists, commercials, magazines, television shows, movies, and so on are ALWAYS reminding us of the lavish life that other half live, while were constantly being reminded of the life we live. Then on top of that we have to be reminded by those around us about the hardships we all face from day to day. Commercial media does nothing but glorifies those with lots of money, while the rest of us watch, wish and dream.
So what can we do about this?
1. Turn off your television, or change the programs you watch
If you change from watching rich people running around in reality shows, to shows that can actually MOTIVATE you, or help you create some ideas that can bring you more money, then do so. Cut down the time you watch tv in half and read books on finance, or read books on things that interest you that could possibly make you some extra cash.
2. Music, Magazines, and other media.
If you listen to music that all the artist does is brag about what THEY HAVE, then stop listening to that crap. Listen to things that will give you some energy, give you the power to create rather than sit back and feel even more frustrated then you already are. Stop watching movies that depress you more than anything, watch things that inspire you.
3. Negative people
We all have friends, family, coworkers, etc that bring us down every single time we talk to them. Depending on who they are, and what significance they have to your life, cut them out if you can. You don't need someone reminded you how bad life is when you're already in the dumps. People like this love to make you feel bad, because they feel horrible themselves, so they love to spread the misery. It makes them feel as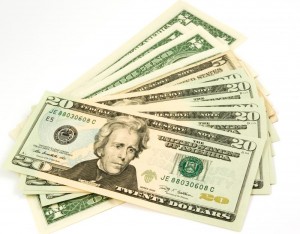 if they aren't alone and have someone to complain with.
Get yourself around people who are actually about something, people who are motivated to succeed, and also those who have succeeded, that can possibly help you in some kind of way. Remember positive energy is spread from person to person, as is the negative stuff.
At the end of the day, you have to come to terms on how you think about money. Think in a creative mindframe about ways to boost your income potential. Like I said before, your first step is to sit back and think about how you think and feel about money. Once you correct that, you will begin to notice a shift or momentum into a new and more positive direction.
A simple free yet effective way to make some extra cash
FUSION CASH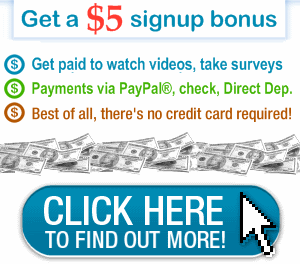 receive a $5 sign-up bonus just for signing up!

Before you learn what Fusion Cash-Get Paid To is about. Here are some simple answers to some of your questions.
1. Is Fusion Cash a scam? No we have been paid several times by them, and have had NO problems with this site.
2. What about spam emails and calls? Don't worry, i have a simple walk-through we wrote ourselves that will save you time and effort. You can find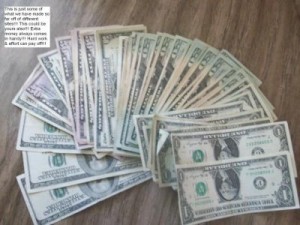 the walk-through here FUSION CASH WALK-THROUGH, simply click the text link above this and start learning to earn.
3. Will i get rich? No, you will not get rich. But you will make some extra cash, and yes they accept countries outside of the U.S.A.
Fusion cash is a site that pays you for doing various tasks like read emails, click on ads, and take surveys, posts in their forum, play games and much more. You have to be at least 13 years old to be able to become a part of Fusion Cash, so yes this is a good way for teens to also earn some extra cash. So, if your new to Fusion Cash and feel a bit frustrated on what to do or new altogether and are about to try it out, look no further because you've come to the right place!
Get paid guaranteed with DAILY OFFERS!
These are some of the current Fusion Cash offers!
Paid To Click = $0.15
Paid to click are the easiest because all your doing is clicking 5 fusion cash links, waiting a little over a min then click redeem and you instantly get paid. It's not much but hey, every penny counts right!
GiveUsYour2Cents = $.75
Credited almost instantly when completed, you take a 10-20 min survey, once finished you will be credited
MyThoughtsCount= $1.00
Same thing as GiveUsYour2Cents but pays the most, it's a 10-20 min survey that credits almost instantly upon completion.
MAKING MONEY FROM REFERRALS
Here is how it works!
You get a friend who signs up and confirms his/her email address you and get $1
Your friend completes their first offer you then get $2
Every time your friend cashes out you get $5 dollars each and every time they cash out.
Follow Nsearch4success
You are not authorized to see this part