Saw Palmetto
Saw Palmetto origins can be traced back to the days of the Mayans. They utilized it for its many medicinal purposes, and it eventually spread the United States in the early 1900's it was finally recognized as beneficial. In the early days, people used it for its medicinal purposes for ailments such as, Prostate and Urinary Tract problems.Saw Palmetto is utilized in Europe more than anywhere else in the world. But, it's gaining popularity in the United States, especially among those who physically active, like bodybuilders. Its main reason for being used it's amazing benefit for benign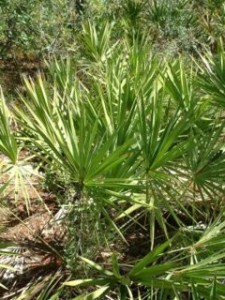 prostatic hypertrophy aka an enlarged prostate.
Why should I use Saw Palmetto?

Saw Palmetto Benefits
As many of you know, Saw Palmetto is amazing for the prostate gland. As men grow older their prostates begin to enlarge, sometimes leading to problems such as severe bladder and urinary problems. Saw Palmetto works too slow and sometimes stop the growth of the Prostate gland. It's also great for women as well.Studies have shown it helps women with acne, breast growth and thinning hair. Saw Palmetto has also been shown to have a estrogenic like effect in women. Saw Palmetto can help men with hair growth, acne, and help to slow down ageing in some cases.
Saw Palmetto for Bodybuilders
Saw Palmetto is known to help keep testosterone levels from deactivating, and can also help to increase vigor and vitality. Saw Palmetto can help remedy digestive problems due to the high frequency of supplements some bodybuilders take every day. Saw Palmetto can be found in many testoterone building products, but honestly Ive heard its best in it's pure form. If you're going to take it for bodybuilding or workout purposes, be sure to seek the advice of a fitness professional. That way can get an idea of when and how to take it. Also do not take high amounts to try and kick some fake anabolic type effect. Taking to much of anything can be a bad thing, so stick with recommended dosage, or the dosage recommended by a trained professional.
Side effects
The side effects are usually mild, no serious side effects have been reported. Side effects are as follows: Nausea, vomiting, headaches, dizziness and constipation. If you're taking other medications be sure to follow up with your doctor and see if your medication doesn't conflict with it.
KAVA KAVA
Brief History
Kava Kava roots trace back several thousands of years to the South Pacific. They utilized it for its amazing calming effects. It is still used by the indigenous people in this region for ceremonies such as religious and funeral events. In many villages the chief would offer Kava Kava drink as an offering of peace and tranquility to those outsiders visiting. In todays world, Kava Kava is still utilized for its calming effect as well as many other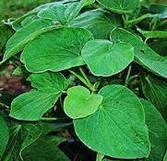 ailments.
Why Should I Use Kava Kava?

Kava Kava benefits
Kava works as an amazing sedative that can help to promote a calm within those who supplement with it. Kava helps to aid in muscle relaxation, relieve anxiety and stress, decrease insomnia, and helps to aid in reducing hyperactivity in children. Other benefits of Kava are that it's found to help Asthma, as well as relieve menopause and pms symptoms. Although many people consume Kava Kava on a regular basis, some say that taking too much can cause liver problems. Although those who have been found to have liver problems were users of alcohol and tobacco. Those who didn't use these substances didn't have any liver problems. However you should only take Kava for short period of times and shouldn't be consumed for extended periods.
Kava for Athletes
If you're an athlete that partakes in rigours activities, the pain can sometimes be overwhelming. Muscles tensed, pain and pressure combined with a slight bit of anxiety. The thought of have I trained enough, or did I over train can be overwhelming at times. Kava can help to alleviate that pain and calm down the anxiety. It relaxes the muscles, so taking Kava early in the day isn't a good idea. You would want to take Kava after a workout or at least 45 min to an hour before bed. Kava Kava will help promote restful sleep and relaxation, a key to being able to grow in size, strength and stamina!
Follow Nsearch4success
You are not authorized to see this part