Turmeric the cancer fighting supplement
For ages Turmeric has been known for its amazing health benefits, and recently modern research has confirmed Turmeric to be an awesome supplement. Turmeric has been known to help health conditions from it's an anti-inflammatory properties to helping to cure cancer.
The Origins of Turmeric



Turmeric has been utilized for millennia in the India and is still used today in ceremonies and weddings. Tumermic was first cultivated as dye, then later used for culinary as well as cosmetic purposes. In ancient times Turmeric was used to help relieve the effects from food poisoning, and there is evidence that it was used in a paste form and applied to the skin. Todays research has shown that Turmeric is very good for Melanoma and other various forms of skin cancer among other things.


Did you know that even the famous explorer Marco Polo mentioned Turmeric as being similar to Saffron. Throughout the ages it has spread and has become a popular substance added to increase the tastes of food. Turmeric is still used today in Hindu and Buddhist ceremonies, it is rubbed on babies foreheads as a sign of good luck. Also by mixing it with lime juice, it creates a reddish tint that is then applied on the forehead of Hindu women creating the red dot.
Buddhist monks wore yellow robes that were colored with Turmeric. It was believed that the color yellow was associated with the sun in Hindu Mythology. It also believed that its color correlates to the solar plexus chakra, the center of energy related to our digestive systems. Turmeric has a great and vibrant history, as well as an amazing track record of helping and curing many different ailments.
The benefits of Turmeric
The entire list of what this all natural wonder can do would be too long to explain, so i'll throw out some of the benefits that were introduced to me as suggestions for friends, families, and acquaintances.
1.A proven Cancer fighter
Many studies have shown that Turmeric has helped and even cured some forms of cancers. From neck and head cancer, too even skin cancer. Studies have also shown that it has prevented breast cancer from spreading too the lungs in mice. Studies have also shown that when combined with cauliflower it stops the growth of prostate cancer altogether.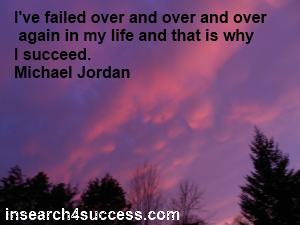 2.Natural Antiseptic
Studies have found that Turmeric is excellent for antiseptic and antibacterial purposes. It is very useful for treating minor cuts and burns, as well as it helps alleviate dental pain and discomfort.
3. Anti Inflammatory and Pain Killer
It has been shown that it it awesome for relieving inflammatory problems. I'm an avid lifter and breakdancer so for me this is one that I can personally attest too. Within a few weeks of taking it I saw a dramatic increase in mobility and pain relief.
4. Antidepressant
In studies it has been known that turmeric relieves depression and actually helps promote a positive state of being.
5. Fat metabolism and weight loss
By supplementing with Turmeric people have lost weight and it actually helps increase your metabolism. Curcumin is a plant-based polyphenol that is found in turmeric, is helps to aid in the breakdown of fats therefore resulting in weight loss.
What's the best way to Use Turmeric?

Studies have shown the best and most potent form of turmeric is too consume it raw. You can sprinkle a bit on your vegetables or soup too add some flavor. You can even mix a little bit in your juice or in some water. You can even add it to your meats, fish, or chicken too add an extra bit of flavor on top of all the amazing benefits it comes with.

Follow Nsearch4success
You are not authorized to see this part